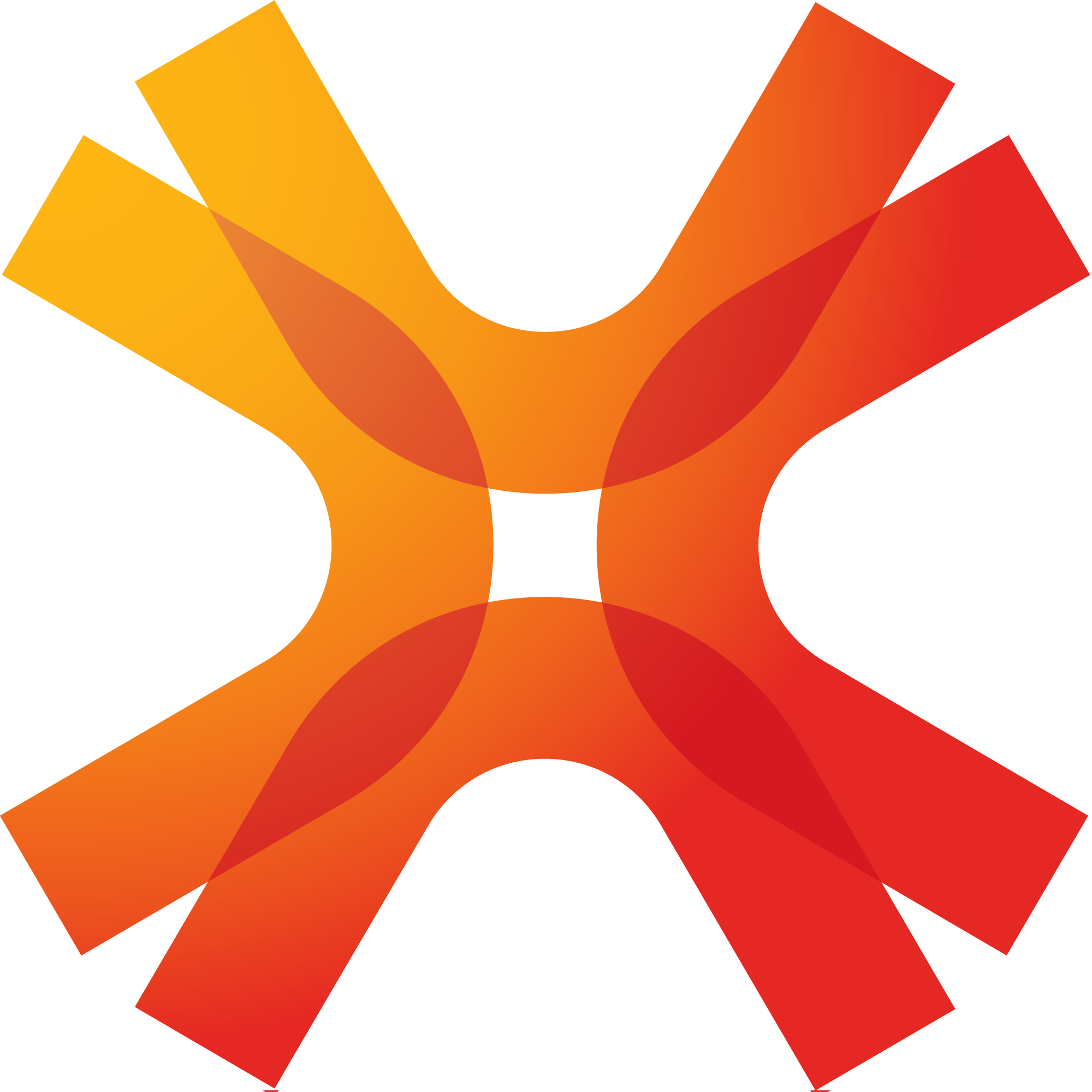 SensOre's AI-enhanced technology is designed to accurately predict known endowment and generate targets for testing.
To leverage its targeting knowledge, SensOre takes a 'portfolio approach' to its exploration activities, acquiring AI-targets on open and third-party ground and, where necessary, introducing third-party financing to fund exploration and project development, while maintaining equity and royalty positions in attractive exploration packages.
Using its technology & IP assets, SensOre has built a tenement portfolio of wholly-owned and joint ventured precious and battery metal tenement assets in advanced and emerging exploration regions of Western Australia.
As the predictive capacity of SensOre's AI-technology expands to new terranes and a broader range of commodities, we anticipate that new AI-targets will be identified and acquired in Australia and internationally.
Data gathered from SensOre's conventional exploration activities is fed back to SensOre's Technology division to further enhance the predictive capacity of our technology. The information gathered by the Group's exploration team is a valuable feedback loop into SensOre's technology, allowing the system to 'learn' from the additional data gathered and improve its predictive capabilities.
SensOre has interests in a number of projects located in the Kalgoorlie region, including the Maynards Dam farm-in project, the Balagundi and Central Balagundi farm-in projects and Providence Bore.
The Balagundi and Central Balagundi projects are located in the gold rich Norseman-Wiluna belt of the Yilgarn Block in Western Australia, east of Kalgoorlie and the 73Moz KCGM Super Pit and 20km southeast of the 7.8Moz Kanowna Belle mine, both owned and operated by Northern Star Resources. SensOre's proposed exploration program consists of a first phase of drilling to test the central portion of the predicted target over an identified lithology and structural target. Based on the results and further geophysical and geochemical target delineation work, follow-up drilling (which may include air core, RC and diamond drilling) will be designed to test the 5km predicted mineral system to 250-500m depth.
The Desdemona North project is located 230km north of Kalgoorlie and consists of five exploration licences granted to farm-in partner Kin West WA Pty Ltd.
The Desdemona North project is located on the contact between the Leonora Domain and the Gindalbie Domain of the Kurnalpi Terrane, separated by the Mount George shear zone and/or Ockerburry Fault. The Leonora greenstone belt contains the St Barbara Leonora Gold Operations. Mining commenced in 1897 and to date more than 6.0Moz has been produced with additional resources at the Gwalia mine of 5.2Moz at 5.2g/t Au (June 2021). SensOre has an interest in a number of additional projects in the Leonora area including Christmas Well, 8 Mile Well and Auckland (P37/8715) in a tenement group to the north of Leonora between Gwalia and Red 5 Limited's King of the Hills operations.
Previous exploration by Sons of Gwalia and Kin Mining in the Desdemona North area highlighted a number of gold anomalous northwest to southeast trending corridors at Gwalia South close to the Mount George shear zone and at Paradise North, 2km to the east, closer to the sedimentary sequence and the Melita complex.
RC and diamond drilling completed by YEV at Desdemona North in 2020, part funded under a successful EIS program, was followed up with deep diamond drilling in June 2021.
Proposed next steps at Desdemona North are to follow-up with drilling campaigns based on testing the interpreted mineralised corridors within the older Leonora domain using the Gwalia deposit as the exploration target model.
The projects comprising Greater Tea Well are located in the Meekatharra-Wydgee greenstone belt in the north of the Murchison domain of the Youanmi Terrane of the Yilgarn Craton 650km northeast of Perth and 7km southeast of the 6.9Moz Meekatharra Gold Operations.
The Greater Tea Well area contains an outcropping Archaean sequence. In the central part of the target area, the younger Polelle sequence contains a folded south plunging syncline dominated by komatiitic basalt and basalts with minor felsic tuffs underlain by the older banded-iron formation and felsic volcanic rocks of the prospective Yaloginda Formation and basal basalts of the Singleton or Murrouli Basalt, locally intruded by dolerite dykes.
A drilling program was undertaken in mid-2021 targeting anomalous gold geochemistry identified by SensOre coincident with a deep AI-target.
The Greater Tea Well diamond drilling program was part-funded under a successful EIS application.
Proposed next steps are to plan follow up drilling campaigns based on assay results.
In June 2021, SensOre acquired its interest in the Sandstone Road project via farm-in. Sandstone Road contains two DPT target graticules and is proximate to SensOre's Greater Tea Well project.
The Mogul Well project (E51/2019) is also located in the Meekatharra region, at the southern extent of the greenstone belt.
SensOre's Mt Magnet project is located 560km north-northeast of Perth and 20km north of the 7.8Moz Mount Magnet gold centre (operated by Ramelius Resources Ltd) in the Murchison Region of the Yilgarn Craton in Western Australia.
The Mt Magnet project is a newly discovered, intrusion-related gold system over 2.5km with gold mineralisation +0.5g/t over a strike of 1.2km. Multielement geochemical results returned to date have elevated bismuth, tellurium and molybdenum, confirming the intrusive-related style of the mineralising system. Reverse circulation drilling completed in 2020 returned elevated grade, steeply dipping primary mineralisation 100m below previous mineralised intercepts. The best intercept of 14m@1.55g/t Au was from 122m in 21MNRC020 including 4m@3.41g/t Au from 122m and 6m@1.33g/t Au from 130m.
Proposed next steps are to follow-up higher grade intercepts at depth with diamond drilling.
The Boodanoo project is also located in the Murchison region.
SensOre is well positioned to benefit from two global trends that are reshaping the mining technology sector.
The first is the global energy transition which is driving the need to decarbonise the mining sector, while at the same time increasing demand for battery minerals to support renewable energy. The second is geopolitical tensions generating new interest in securing critical minerals supply chains.
As with precious metals, SensOre will seek to identify economic battery mineral targets identified by its technology for acquisition as part of its own exploration portfolio, for clients and for partners.
The first of the SensOre Group's next generation battery and critical minerals targets is the Moonera prospect (E69/3724).
Located 40km north of the Eyre Highway between Cocklebiddy and Madura on the Nullarbor Plain of Western Australia, the Moonera prospect is a large (7x5km), dense and magnetic body. The DPT system confirmed previous interpretations of gravity and magnetic surveys and has predicted a concealed target. Models for a zoned and potentially mineralised intrusive body include a carbonatite with characteristics similar to Phalaborwa (South Africa), Elk Creek (Nebraska), and Mount Weld (Western Australia).
A comprehensive acquisition program of high-definition gravity and magnetic geophysical surveys was completed across the Moonera prospect in May and June 2021 with the objective of defining the best drill locations to test the main part of the intrusive body.
Moonera prospect drilling, anticipated before the end of May 2022, is eligible to benefit from EIS funding support of up to 50% of drilling costs to a maximum of $200,000.
The Auralia nickel-copper-PGE project is located 500km east of Kalgoorlie in the Madura Province of Western Australia and consists of three exploration licences granted to farm-in partner CGM (WA) Pty Ltd, a subsidiary of Chalice Mining Limited.
Limited historical exploration drilling below the Eucla Basin in this area intersected ultramafic to mafic intrusive rocks associated with a large 80km strike length magnetic anomaly. SensOre plans geophysics and drilling programs over the coming 12 months.